831 W. Fairview Avenue
P.O. Box 837
Carthage, MO 64836
CATEGORIES & HEADINGSdetails >>
As a family-owned business, located in Carthage, Missouri, our mission is to produce quality lighting products that meet and exceed industry expectations. We focus on developing new products, enhancing our existing product lines and customizing product for special requests.

Williams offers complete lighting solutions for both indoor and outdoor applications. Our commitment to excellence, unsurpassed customer service and expansive product offerings will make A Visible Difference on your next lighting project.

Harold E. Williams was an engineer and entrepreneur who, in 1921, founded the H. E. Williams Company in Carthage, Missouri. In the beginning, the company manufactured various products from kitchen utensils to storage lockers and static display signs. A few years later, the focus was solely on the development and manufacture of automobile accessories. This lasted until 1939, when H. E. attended the World's Fair and saw the introduction of fluorescent lighting as a viable source of illumination. From there he and his engineers started developing fixtures to house the new source. For over 75 years, commercial lighting has been the main focus of H.E. Williams, Inc.

Today, Williams remains headquartered in Carthage – still a family owned company now in its 3rd generation. Williams is known in the commercial lighting industry for designing and manufacturing superior commercial lighting products. Just as in 1921, H. E.'s principles of quality products and superior service remain the priorities of H.E. Williams, Inc.
Product Showcase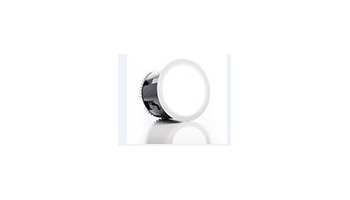 The all-new LED downlight collection from Williams provides a tailored solution for sleek and modern architectural lighting. With 2, 4, 6 and 8-inch apertures available in round, square, fixed, adjustable and shallow plenum styles, our downlights create an elegant ambiance in every environment. Featuring a variety of attractive trims and beam angles, each LED downlight guarantees flawless illumination. Our innovative TrimLock reflection retention system ensures the trim remains flush with ceiling plane. Engineered with demanding environments in mind, Williams downlights are IP65 rated, CCEA Chicago Plenum approved and Energy Star certified, with industry-leading efficacies as high as 120 lumens/watts. read more